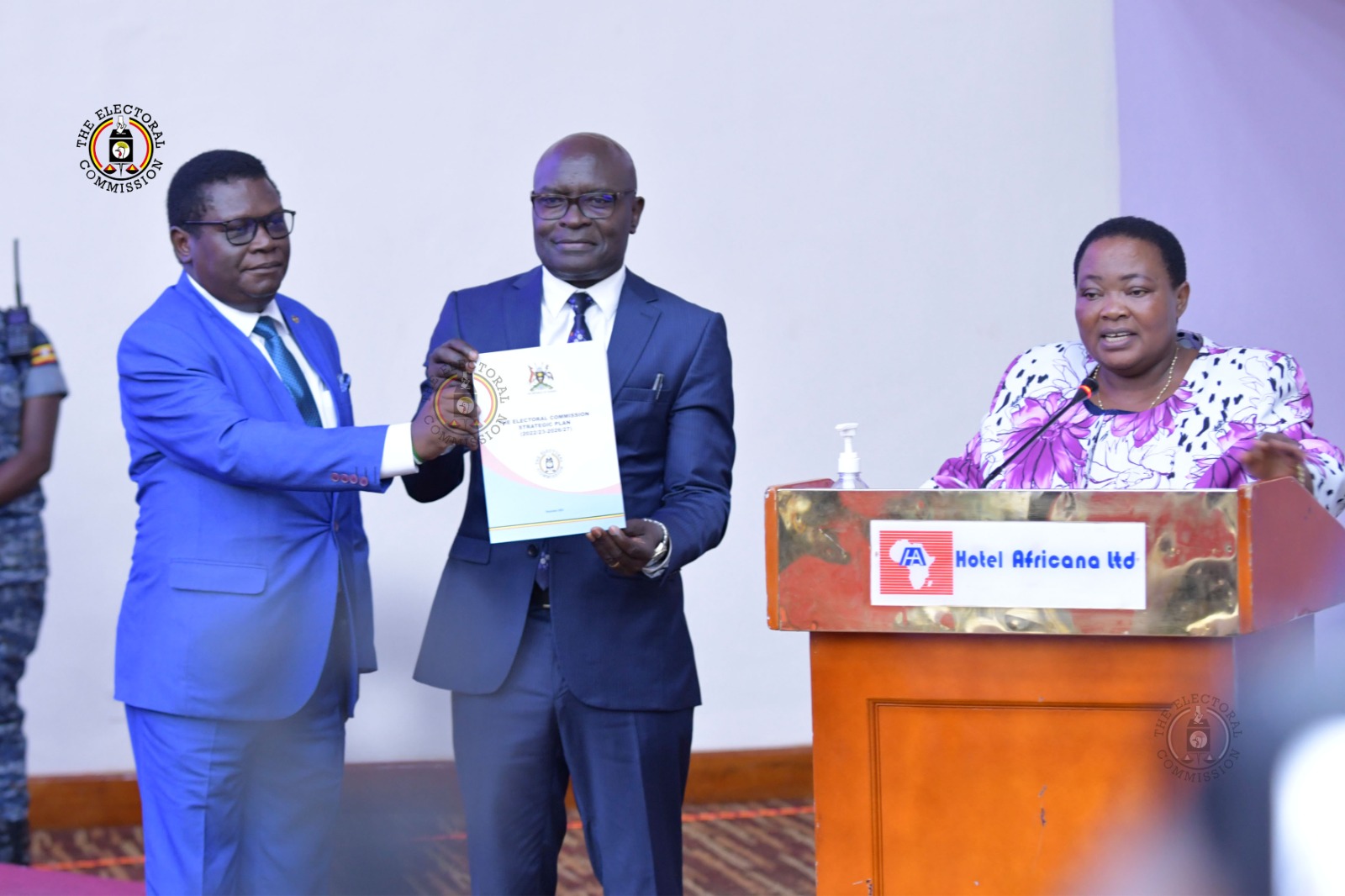 The Rt. Hon. Prime Minister Robina Nabbanja has launched the Strategic Plan 2022/2023-2026/2027 and Roadmap for the 2025/2026 General Elections with Uganda EC Chairperson and Norbert Mao, the Justice Minister and constitutional affairs at an event held at Hotel Africana in Kampala.
The launch has finalized and unveiled the roadmap for the 2026 general elections, as well as the strategic plan for 2022/2023-2026/2027,
The Electoral Commission Chairperson, Justice Byabakama Mugenyi Simon said, the strategic plan being launched is a result of extensive research and stakeholder consultation, It is our strong desire that we work with all stakeholders to have smooth, transparent, free and fair elections.
Below is the Road Map